How We Can Help
Offering A Dynamic Set of Services


why choose us
We Are Premier Apple Partners In Cedar Falls 
iTech Gurus is not a typical Apple repair store in Cedar Falls. We are official partners with the tech giant – Apple – to provide you with original accessories and gadgets, top-class repair services, and comprehensive Apple training.





Apple Certified Technicians

Professional Apple Trainers
Get A Quote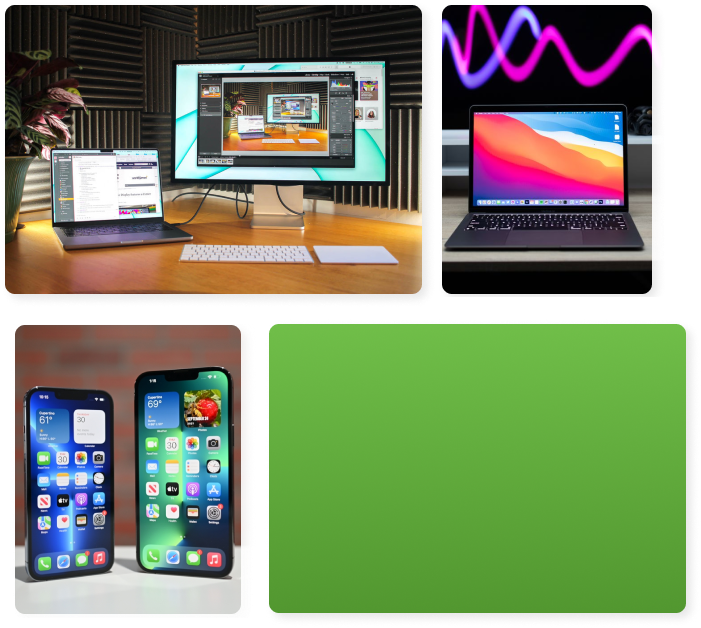 Certified Apple Repair Stores for Cellphones
iTechGurus is a leading tech repair service provider with its operations in Cedar Falls and Urbandale. With a vision to improve and extend the lifetime of faulty gadgets, iTechGurus has proudly served hundreds of clients since its operations began. 
At iTechGurus, we are in the business of helping people by making daily life easier by providing them with our apple store certified repair services. When a tech problem occurs, cellphone users tend to navigate a lot and figure out solutions on their own. Our job is to help people find the right tech solutions whenever possible! You can get just about any repair service at our store you require such as iPhone Repair, iPad Repair, and MacBook Repair. 
Services you can trust! 
We take immense pride in using original parts in our cell phone repairs because it ensures the longevity of our services. You can also get used and refurbished electronics of Apple or other brands at our workshop. Our excellent products are reliable, reusable, and in mint condition when sold. Whether you are at our certified store in Cedar Falls or Urbandale, we will cater to your tech repair needs within minimal time!

Looking For iPhone &
MacBook Repairs?
We have a wide range of devices for you to buy right now

why choose us
We Offer a Dynamic Set of Repair Services

















We Hire Us?
At iTech Gurus, professionalism is the key to our success as a company. We have been in the cell phone repair industry for many years now and have flourished at resolving our customers' tech issues. We take pride in being associated with efficiency and trustworthiness by our clientele all over Cedar Falls. We painstakingly ensure the competence and dependability of our services by repeatedly performing tough repairs in minimal time. 
Our certified stores in Urbandale and Cedar Falls are your go-to repair experts for mending your faulty cell phone! If you have been looking for iPhone repairs or certified Apple repair stores near you in Urbandale or Cedar Falls, you can rely on our services during emergencies as we typically get repairs done within record time! Contact us here if you have any questions or wish to get an estimate.

If it's Done at iTech Gurus,
it's Done Right